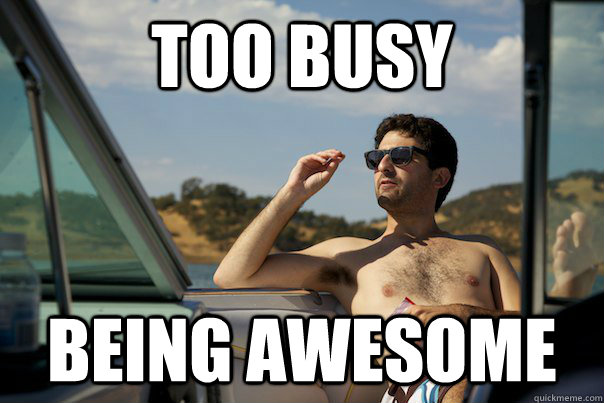 Damn straight.
I did at least want to get a quick post up. Here's a few fun tidbits.
TIMELINE COMPLETE! That's right! I finished the timeline for my NaNo novel! What's hilarious is that I didn't think I finished it. I sat down with Adam again after he read it and he goes, "Okay so what's next?" I have to finish the timeline. "I read it. It's done." It is? "Yup." Oh. Well that's just wonderful!
Next I'm working on my characters. This I'm finding difficult. I've looked at scores of character sheets, and sweet jesus, TMI (too much information)! Superstitions? Phobias? Pet peeves? Annoying gestures they do? I can see this being awesome, but right now, as other than the timeline, I have written
nothing
about
any
of these people. Other than figuring out last names, fuck,
first
names, I'm starting with basics; seriously, my timeline is littered with things such as Spanish Lawyer, Social Worker, Good Guy Board Member, Asshat Board Member, Woman Similar To Sylvanas Windrunner.
Last night the following phrase left my mouth: "Honey, I'm going to get in bed with my new toy while you finish up with that."
I'm priceless.
Really though, I got my sexy new ultrabook: Lenovo Thinkpad Yoga. It's a laptop, it's a tablet, it's frickin' awesome! The keyboard flips around to use as a tablet, but as it's not a tablet, I can still run Word and other such programs. What's even better is that Adam spotted it for half the price online as a refurbished model. I love it! Now when November hits I don't have to be tied to my desktop.
Only there's not a whole lot of places in this area with WiFi, other than McDonald's.... and call me snobby, but I ain't sitting in McDonald's for 2 hours writing.